What do you do?
 I'm a frustrated utopian. I just try to make the world a better place, little bit by little bit. After a couple of decades working for big corporations, I quit a few years ago to start to try to make a difference locally.
Today, I'm a local politician in my home town, trying to help people get into employment. I provide business support assistance and advice to folks wanting to be social entrepreneurs, and I run a small consultancy that works to influence new thinking about social justice and fairness. Oh, and I also helped to start Ethos Magazine too.
 Where do you do it? 
In Liverpool. In my head. In the bath. In coffee shops. In the city library. In meetings. In the park. In my car. In the gym. I can't help it. I just don't switch off. It's all good. And even if I only get to lend a hand to one person or one group or one project in a week, it's still a good week.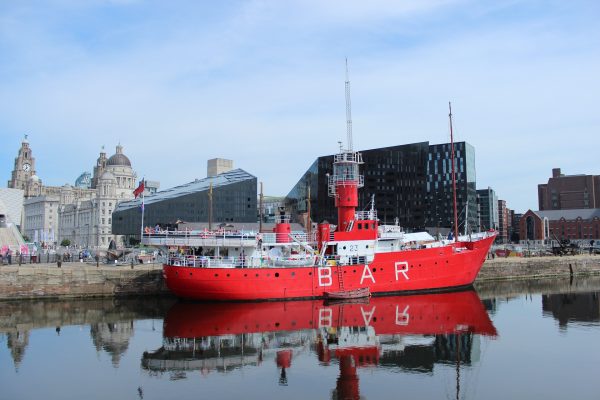 Who do you do it for?
 There's this theorist called James Andreoni, who wrote about the idea that everything we do, it's always just selfishness in nice wrapping. If we get bragging rights off of doing some good, it gives us a warm glow feeling, he argued, that is the price we extract for doing good. So he'd say I only do it for myself, that I only do it for the giddy feeling of pretending to myself I'm someone good. And who know? He may be right.
What has been your favourite project of the past year that you've been involved in?
 It's the small things. Helping a woman get a free bus pass for her kid to get to school, or raising money for a new social enterprise to get started. Things that might be unnoticed, but still make a difference to one person. There are loads of little things like that, and they're all my joint favourite.
What is the most innovative, ethically-minded business that you'd love to collaborate with?
I'm going to cheat and suggest a business from history. It's United Artists, in the form it originally took. It shows that workers' co-ops, loosely defined, can work for even the most successful people. And when you've got the world's most revered artistic talents all working to get one over on the rotten industrial system they work in, what's not to love?
What ethical business leaders inspire you?
I'm most inspired by the people around me. I don't like the idea of "business leaders" as a concept anyway. For me, it's much more about collaboration than hierarchy, much more about flat structures and agreement than some Silicon Valley CEO dispensing wisdom from on high. The business people who inspire me the most are my fellow Ethos co-founders. A better bunch of folks I couldn't have come by.
 What are the five most interesting things that you have come across or read recently?
A long read by Deirdre McCluskey on the importance of liberty. I recently read a biography of Harold Macmillan that was thoroughly informative. I love fairy tales and the way they can be interpreted for the real world. And I'm also dipping into a collection of Marx's most important texts too, whenever I get a moment. I think that's more than enough to be getting on with.
 What's the book, books or author that most shaped your thinking for the work that you do?
 The one book I keep coming back to is something from the 1700s, The Fable of the Bees, by Bernard De Mandeville. It's a poem extolling the virtues of not being virtuous, and its argument have proven to be both scandalous and prescient ever since. I'm fascinated by the ideas behind it, and I'm inspired to prove it wrong in practical terms, even if the theory itself isn't far wrong.