Starling Bank
Voted the Best British Bank at the 2019 British Bank Awards, Starling Bank offers a mobile current account built to give its users more control over money. Sending real-time payment notifications and smart spending insights, this challenger bank wants to help you budget better.
Monzo
Self-proclaimed hosts of 'the best current account in the world', this bank allows its users to set monthly spending budgets, categorising spends into 12 groups to help you target potential saving areas. Monzo notifies you when you're spending too fast, allowing its 1,800,000+ users to manage their budgets easily.
Plum
Plum is marketed as 'the Facebook chatbot that helps you save money and spend wisely.' Talking to its users through Facebook Messenger, Plum uses artificial intelligence to analyse transactions and identify income and bills. It puts money aside automatically 'without affecting your daily life', and notifies you of any overcharges.
Chip
Al app Chip will analyse your current accounts and spending to see what you can afford to save. Allowing its users to 'save without feeling it', the app automatically puts money away into a savings account to help you save without impacting your day-to­day spending.
Tandem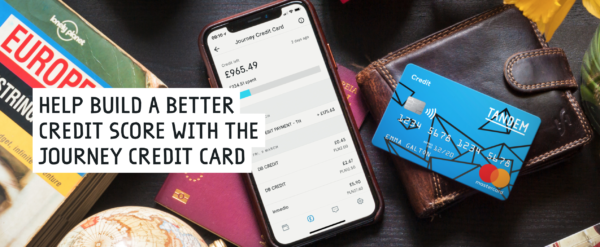 Tandem acts as a pocket accountant, looking at your spending and giving you tips to improve your finances. Pairing itself with your existing accounts, it analyses your daily spending, bills, and standing orders and advises you on cheaper services and suppliers, helping you spend better and save more.
Tide
Tide was created with one goal: to lessen the pressures of finances on small business owners and freelancers. Allowing its users to create and pay invoices whilst sorting transactions into different categories, Tide makes managing a business account simpler and easier.
Curve
Through managing and displaying all accounts in one app, Curve allows you to see a complete record of all transactions across all of your accounts. It gives you a better idea of your spending habits and helps you to identify places where you could save.
Loot
Loot wants to make sure you never 'miss out' when you're saving. Setting your budgets on Loot will enable it to calculate how much you can spend each day and recalculate dynamically to adapt your future budgets if you spend too much. Savings can be put towards your savings goals.
In our first book by Ethos, Spring – a practical journal for life, work, and wellbeing, we interviewed CEO of Monzo Tom Blomfield on the theme of money. Grab your copy of Spring in our shop to read our interview with Tom, we guarantee it will make you feel better about money!